Pinterest has taken over the social web and is now considered one of the hottest sites at the moment. At its core, Pinterest is a visual bookmarking tool equipped with social web features such as commenting, liking, and sharing. All these features are already available to WordPress users and it is easier to create a website using WordPress that has similar features as Pinterest.
How to create a site like Pinterest
There are really just six steps for anyone to create a website like Pinterest.
Get a domain
Signup for web hosting
Install WordPress on your domain
Install Pluto
Configure & customize Pluto
Launch your site
By following this guide, you'll see how each of these steps fit together and get access to all the resources you need to create and launch your site.
What you need
Mostly, you need a good work ethic and time to make your site. The good news is that you don't need to do anything really technical like writing code, and you only need a few products to create your site.
WordPress
No matter what site you visit on the web, the content creators and marketers aren't working with code. Nope, they're using text editors to create and publish content with their CMS (content management system).
WordPress is the world's most popular CMS, and it's 100% free. Here's what the post editor looks like: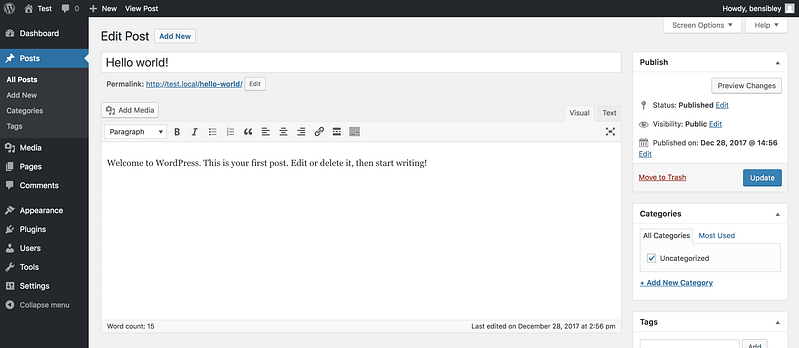 WordPress gives you an interface for everything from configuring your site and publishing posts to uploading images and moderating comments. You can then install a theme to change the design and add new customization options. That brings us to Pluto…
Themes are used to completely change the design of any WordPress site. When you install Pluto, your site will instantly look a lot like the screenshot I shared above.
It also adds tons of options for customizing the layout and other aspects of the site.
How to setup WordPress
Here's the quick version of the instructions for those who are already comfortable with performing such installations.
Download and unzip the WordPress package if you haven't already.
Create a database for WordPress on your web server, as well as a MySQL (or MariaDB) user who has all privileges for accessing and modifying it.
(Optional) Find and rename wp-config-sample.php to wp-config.php, then edit the file (see Editing wp-config.php) and add your database information.
Note: If you are not comfortable with renaming files, step 3 is optional and you can skip it as the install program will create the wp-config.php file for you.
Upload the WordPress files to the desired location on your web server:

If you want to integrate WordPress into the root of your domain (e.g. http://example.com/), move or upload all contents of the unzipped WordPress directory (excluding the WordPress directory itself) into the root directory of your web server.
If you want to have your WordPress installation in its own subdirectory on your website (e.g. http://example.com/blog/), create the blog directory on your server and upload the contents of the unzipped WordPress package to the directory via FTP.
Note: If your FTP client has an option to convert file names to lower case, make sure it's disabled.

Run the WordPress installation script by accessing the URL in a web browser. This should be the URL where you uploaded the WordPress files.

If you installed WordPress in the root directory, you should visit: http://example.com/
If you installed WordPress in its own subdirectory called blog, for example, you should visit: http://example.com/blog/
The good news is that you can do all of this in a free afternoon. It doesn't take a long time or require any super techy stuff.
Once your site is up and running, you can install and configure the Pluto theme.
How to setup Pluto
Installing WordPress themes is very easy.
t will also take you through customizing the styles using the built-in Live Customizer that comes with WordPress. Once you're finished with these steps, your site will be looking a lot like the demo (minus the content which still needs to be added).
When you're ready to begin adding the features for users to register and add their own content, you can install the UserPro plugin that comes with Pluto. The developers have a dedicated knowledgebase including tons of tips and tutorials.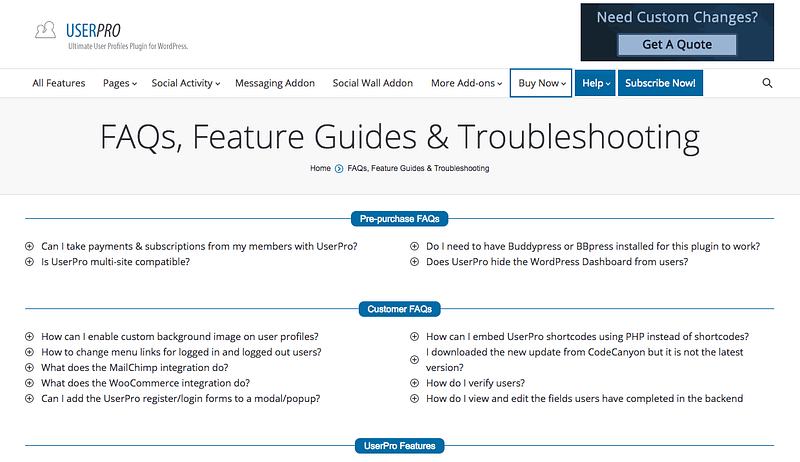 Alternatives to Pluto
While Pluto is an excellent theme for recreating Pinterest, there are some other decent options as well.
Pressgrid is a really attractive theme and has a style similar to Pinterest too. It also has some of the user submission features built-in, so you don't need a separate plugin. The main drawback is that it isn't as customizable as Pluto.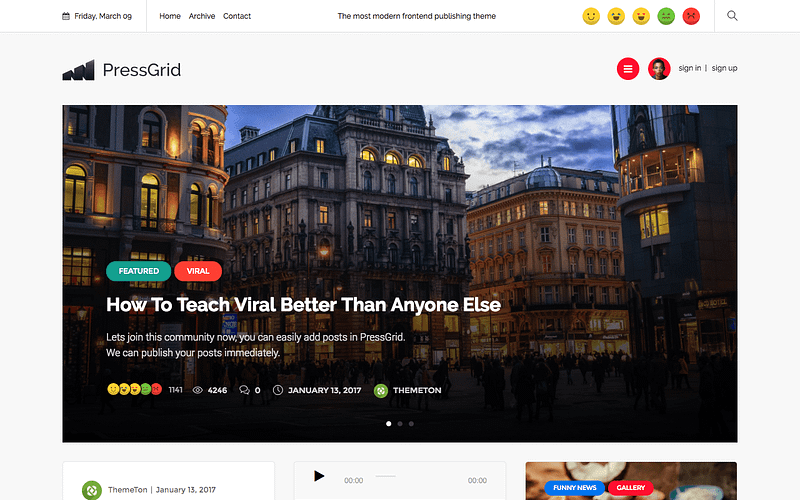 The Pin theme was made specifically to recreate the user experience of Pinterest. It has all the features you need already included. The issue I have with this theme is that I don't find it particularly attractive, but if you like the aesthetic then it may be the best choice for your site.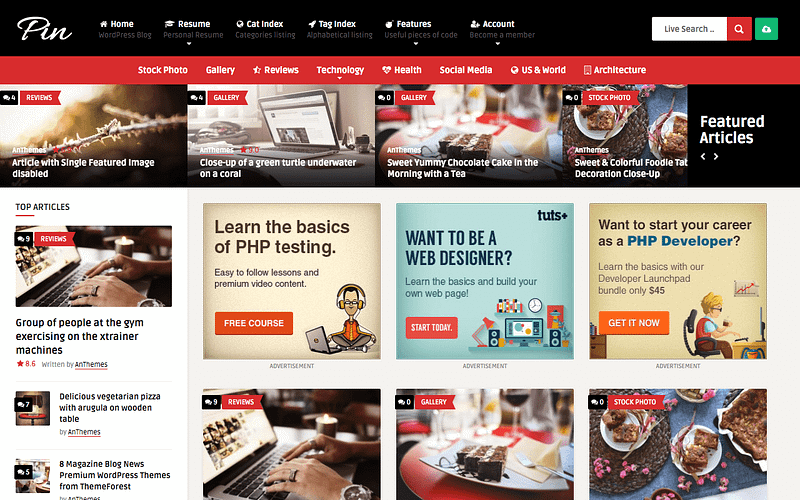 Launch your own site like Pinterest
Making this site is going to take a lot of time and persistence. However, you won't need to write code or acquire any challenging new hard skills. You'll learn a lot along the way and in the end, you'll have a site just like Pinterest, but without hiring a team of developers or needing to code it yourself.
When you're ready, the last step is to launch your new site. Then you can begin growing your audience and promoting the site you've created with these steps.